Dr. Kruschinski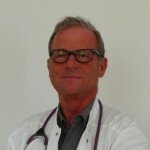 Physician at EndoGyn®

Dr. Kruschinski is medical head of the Endoscopic Gynecology Centers in Germany. EndoGyn pursues the idea of so quasi-franchise system for a hospital structure with several operating centres in different locations. Novel and progressive treatment modalities of gynecological endoscopy are performed, such as gasless laparoscopy (laparoscopy without insufflation of CO2 gas, see also Special treatment), ultrasound, laser, Argon Beam Coagulation, Endometrial Laser Intrauterine Thermal Therapy (ELITT) and other surgical procedures. The main focus is on non-invasive and organ-preserving surgery, scientific research, training and development of new technologies.

Degrees: Specialist for gynecology and obstetrics.

Optional continuing education in:


"Specialist in surgical gynecology" as well as "Specialist in obstetrics and perinatal medicine".
Gynecologic and obstetric ultrasound (DEGUM - stage II of the German Society for Ultrasound in Medicine).
Plastic and reconstructive breast surgery.

Memberships in:


General Medical Council, UK
International Society for Gynaecological Endoscopy (ISGE)
Gasless Laparoscopic & Endoscopic Surgeons Society (GasLESS)
European Society for Gynecologic Endoscopy (ESGE)
American Association of Gynecologic Laparoscopists (AAGL)
Medical internet portal for gynecology and obstetrics Contemporaryobgyn.net
International Society for New Technology (ISONET) in Gynecology, Reproduction and Perinatology
Study Group for the Assessment of New Technologies in Gynecology, Subgroup of Experts on Gynecological Endoscopy of the Federation Internationale de Gynecologie et d'Obstetrique (FIGO)
German Society for Gynecology and Obstetrics (DGGG)
Working Group for Reconstructive Surgery in Gynecology (AWO) of the German Society for Gynecology and Obstetrics (DGGG)
Working Group for Gynecologic and Obstetric Endoscopy (AGE) of the German Society for Gynecology and Obstetrics (DGGG)
Working Group for Information Processing in Gynecology and Obstetrics (AIG)

Publications of Books and chapters in books by Dr. Kruschinski about Gasless Lift- Laparoscopy.

Publications in various scientific journals.

Publications in journals without a scientific advisory board.

Invited speaker and lecturer on many congresses, conferences, medical and scientific societies of gynecology and obstetrics.

On the next pages you can find his CV, few things about his work, medical products, his memberships and his scientific work, including his publications and lectures.

Best to reach Dr. Kruschinski is by email:



[email protected]